Ultralight Tents - Lightweight Tents - Best Hiking Tents Australia
Ultralight Tents - Lightweight Tents - Best Hiking Tents Australia
Sold out
Sold out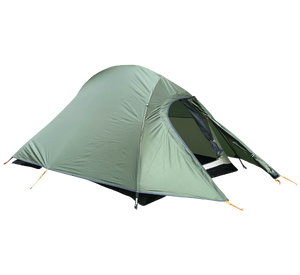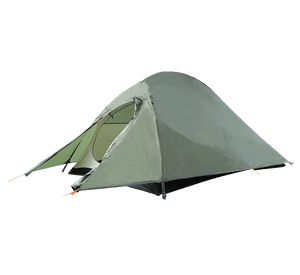 Ultralight Lightweight Hiking Tents - Best Hiking Tents Australia
The importance of ultra lightweight tents cannot be understated, especially when backpacking. Having minimum weight with you when you are trekking tirelessly in the mountains or tour cycling in the backcountry away from your home will make your trip more memorable. Gone are the days of constantly worrying about the weight of heavy tarps and hiking equipment on your back.
An ultralight hiking tent is perfect for hiking adventures and any camping trip because it provides complete functionality with minimum tent weight. Surprisingly, it will for sure be one of the most, if not the most, lightweight outdoor equipment in your backpack! If you currently backpack with big tents or heavy accessories, you will understand how important it is to shed as little as mere grams from your gear.
A lightweight hiking tent does not only help you save up on energy, but it also helps you enjoy your journey more without the annoyance of extra weight on your back. Imagine trekking through the mountains without feeling the equipment hanging on your shoulders!
Novaprosports store offers and stocks one of the best lightweight hiking tents without any trade-offs. Our ultralight backpacking tents are designed with comfort and performance in mind without compromising affordability. But, of course, we want everyone to have an excellent backpacking experience, and as a result, most hiking tents are relatively economical despite what they offer. However, regardless of their low price, our tents are of excellent quality and provide great safety to new or experienced adventurers with weather protection such as waterproofing. In addition, of course, they have meagre weight.
Check out our entire collection above to find the perfect ultralightweight backpacking tents that suit you best. In addition, we stock a sizable range of extreme ultralight freestanding hiking tents under 2kg. On average, our ultralight tents weigh around 1.5kg to 1.7kg, whereas our top ranges weigh as low as 0.9kg – 1.3kg, including tent poles! Our most popular and best-selling hiking tents under 2kg are hugely popular and great value for money, Illumina Amber X and the Illumina X in Forest Green. Check out our Illumina X ultralight hiking tent review to find out why these best-selling camping companions should be on your next outdoor adventure.
You can also explore our range of ultralight hiking tents, including the Cloud Up 2 ultralight hiking tent. This four-season tent provides reliable protection in all climates and is perfect for your year-round explorations. If you are looking for reputable quality and durability, Mongar ultralight hiking tent has your back. They come in lightweight packages with ample room to comfortably fit two adults.
In addition, Novaprosports store also stocks and is the proud distributor of high-quality Naturehike hiking tents. We have very high-quality light and easy-to-carry tents at affordable prices throughout Australia! As a bonus, we ensure that everyone can find an ultralight tent in Australia from the Novaprosports store at unbeatable prices.
Novaprosports Quick Guide for Buying Ultralight Tents in 2022
If you are still confused about choosing the most appropriate ultralight hiking tent for your usage, you may take help from our quick guide to buy the best ultralight hiking tent. When selecting a hiking tent, there are many factors to consider. These factors include the design, fabric material, interior space, vestibule space, tent-pole type, gear loft, storage pockets, the interior pockets, the entire tent weight, accommodation and living space and others. 
Some people choose a tent solely based on the purpose of usage, while others are likely to prefer to consider style and functionality. In the end, choosing the right ultralight tent boils down to understanding your requirements and some points such as those we have detailed below:
Weight of the Tent 
Of course, if you are looking for an ultralight hiking tent, the tent's weight, including the tent pack, is a factor that no one can overlook. Our collection of ultralight 2 person tent provide a unique balance between lightweight convenience and quality. Our range weighs around 1.5 Kgs on average, but we have some premium options considering as low as 0.9 Kgs if you want an even lower weight. 
Please note that this weight is the minimum weight of the tent and poles. It does not include the weight of the carry compression bag, stakes, and other necessary equipment. As a result, when choosing a hiking tent, be mindful of how much weight you can manage to carry and choose accordingly.
Trail or minimum weight is how much the tent weighs without the non-essential components. At a minimum, this should consist of the poles, tent body, and rain fly, but not any other items that might appear in the package, such as tent stakes, guy lines, stuff sack, etc. 
By this definition, if your tent has guy lines attached, you must remove them before weighing the tent to determine its actual minimum weight without any strings or reflective guy ropes.
Accommodation of the Ultralight Tent 
It is essential to be careful about the tent capacity, which indicates the number of adults or kids a tent can accommodate, like a single person tent or 2 person hiking tent. With plentiful options available today, ultralight tent 2 person remain popular among outdoor enthusiasts looking to maximize space and minimize their pack weight. Usually, ultralight tents accommodate a maximum of 1 to 2 adults.  
When selecting a lightweight tent, it is important to consider more than just the number printed on its label. For example, the average size of 2 person tent may appear roomy enough for 1 people and their camping gear. Because these capacities are only an average of the area taken by a person without any hiking equipment or hiking materials, the advertised sleeping capacity for one, two, or three person hiking tents is likely to fall short of accommodating the number of people it promises. 
As a result, we generally recommend you wisely spend your money to go at least one size up for a comfortable and uncompromised camping experience. This way, you will easily accommodate yourself and others with this comfortable sleeping space and have internal space for your items. For those seeking a dependable and lightweight shelter, the best option is a 2 person ultralight tent model offering plenty of space alongside dependable portability.
In addition, if you are an ultralight backpacker or a family, going one size up from one person tent to a two-person tent will ensure you sleep comfortably in your tent, and it would not add much weight either! Choosing an additional person worth of capacity in your tent will surely give you the best ultralight tent experience.
Design Type of the Lightweight Tent
The design and style of your hiking tent are essential, like a free standing tent or screen tent. It will inform you about the pros and cons of a particular hiking tent you buy. It is also crucial to understand the pitching mechanism of your hiking tent. You can pitch your tent with the only fly, fly and footprint, or whichever way you like. Most of our ultralight tents are freestanding style tents in three- and four-season types. If you are unaware of what these terms mean, we have got you covered:
What is a 3-season Tent?
A 3 season hiking tent is the type of tent primarily designed for spring, summer, and fall. These tents are usually lighter and better with breathable nylon fabric but suitable waterproof materials as water resistance to protect from rain and wind. 
What is a 4-season Tent?
A 4 season tent generally is a type of hiking tent that you can use in winter only. Snowy conditions or areas of very harsh wind are prime locations for using a four-season tent rather than the 3 season variety. The best 4 season ultralight tent provides strength, flexibility and warmth even in the most challenging weather to help you rest easy. These quality tents are heavier and more insulated to tolerate more brutal and extreme weather conditions such as wind, snow, hail, rainstorm, wet weather and warmer weather etc. In addition, the walls are often entirely mesh-free instead of polyester or nylon to trap some body heat and block the passage of icy winds. 
How Do Freestanding Tents Work?
A freestanding tent can hold its shape on its own without needing to be staked out. These great hiking tent designs receive support from included tent-poles and can be picked up and shifted around camp without getting limp.
The Materials Used for the Tent 
You should be reasonably knowledgeable about the materials used to construct your tent to track its overall weight and long-term durability. Let's start with the fabric of the tent poles. Most ultralight tents come with aluminium tent poles which are not only lightweight but highly durable. 
You should also see if these poles are adjustable or not. Newer variants also have lighter carbon poles which are just as rugged but reduce the overall trail weight by a large degree. You should consider pole material with both weight and usability in mind. Heavier tent poles are usually suited for areas with strong winds and storms. 
Let's talk about the fabric of the tent. Heavier tents usually use thicker polyester fabric for safety in harsh weather. In comparison, ultralight tents typically have nylon as the fabric is durable and light. Nylon fabric is reliable for ultralight tents in Australia, providing strength and lightness. Of course, nylon has its cons, but it is the most popular material if you prefer lightweight fabrics. Nylon is a thinner fabric than polyester, so that it will need proper care and usage depending on the weather.
Novaprosports ultralight tents are durable and long-lasting. The fly, inner, and bottom tent have durable and rugged nylon-coated silicone.
Protective Features of a Tent
Looking at the remarkable protective features of a tent will help you choose a tent that can stand the weather conditions of the area you are trekking to it. The last thing you want is to endanger yourself by having a tent that cannot bear harsh weather. Therefore, it is essential to see whether your tent is a single-wall tent where condensation tends to stay inside. 
In comparison, our tents, for example, are often double-wall tents with an outer fly and an inner mesh tent which keeps the humidity in control. Double wall ultralight tent ensures that outdoor adventurers receive optimal waterproofness and breathability. As a result, we guarantee excellent ventilation in our tents, unlike other single-wall tents. 
When buying tents, also check the UV protection it has. Polyester-based fabrics used on tent flies and inners tend to be worn out quicker than canvas alternatives. However, most modern synthetics will be treated with some UV rating to protect you against the harmful radiation from the sun. 
Also, check out the construction of other tent accessories such as guy ropes, pegs, and tent poles to see if the product you buy will last you for a long time or be potentially unusable after one trip in the Australian wild. Please do not underestimate the power of these accessories and the significance of their part in your camping trip. 
Most tents often are available with a carrying bag to help you carry the tents and their accessories safely. Check if a backpack is bundled with your tent, as it will assist you in sorting the accessories and loading the shelter. 
Waterproofing your tent is also essential to protect you against harsh rains and seepage of water into your tent. Not only can seepage of water harm your health, but it can also damage your precious accessories and hiking paraphernalia and affect your outdoor journey negatively. 
To check whether the tents you are buying are waterproof or not, check their waterproof index and seam sealing. At the very minimum, the index found should be above 1500mm. Most of the tents we stock at Novaprosports are rated up to 3000mm, and are thus super waterproof. Our ultralight tents use Silnylon (nylon with silicone coatings), which usually requires to be sealed, but our tents have both their outer tent fly and inner tent thoroughly seamed! 
The Importance of Having a Footprint
Since ultralight tents use relatively thin or light fabric, you must adequately manage the tent floor. Using a footprint helps offer more protection and prolong the life of your tent. We can also set up footprints just with the outer fly. We highly recommend buying waterproof tent footprint groundsheets with your ultralight hiking tents at a small additional price.
It would be best to shield your campsite with an ultralight waterproof tent and corresponding footprint for double protection. Footprints protect your ultralight hiking tents from tears and rips caused by sharp stones or sticks that protrude at your campsite, keeping your ultralight tents in the best condition for a longer time. 
We recommend buying footprints because they are cheaper than new tents. Without a footprint, however, any boulder or stick might tear through your ultralight tent's fabric, rendering it pretty useless. A footprint serves to protect you from such a mishap!
Costs and Maintenance of Ultralight Tents
The maintenance of a light tent is simple. All you need to be mindful of is taking care of the thin and lightweight fabric of the tent from time to time by cleaning your tent regularly. Using a waterproof footprint, for example, will save you from damaging the floor fabric of your tent. In addition, ensuring that your tent is suitable for the climate of your trekking area can also help you save your tent from excess wear and tear. 
Ensure your tent is primed and ready for the next outdoor excursion by thoroughly cleaning it. Our page provides the best way to clean a tent and ensure mouldy odours do not tag along. Besides that, tent manufacturers built all of the tents available in our catalogue well enough to withstand any condition. The aluminium tent-poles are very light but sturdy enough to handle any rough usage for years.
Now that you are a little informed about how to choose an option of the tent, you might be wondering how much a good tent will cost you suitable to your needs, what is going to be its price? 
Once you have finalized the design, capacity, storage options, protective features of your dream backpacking tent, and other camping gear you need, you can filter to find the light and lasting tent that best fits your price range from our category above. Get the best lightweight backpacking tent, and we guarantee you will never regret your purchase. We have stock of all types of tents in the most affordable price ranges at the quality of name brands in our shop.
If you want any other tents, don't forget to check out our different range of tents on our hiking tents collection page or any other page. You can also check out more than 100 other products we offer and stock, such as high-quality tarps, hydration packs, camping pillows, sleeping bags, and different light and long-lasting hiking gear at an unbeatable price. Make your next backpacking adventure as light and stress-free as possible. You can sign up and join our newsletter to receive updates about the latest hiking and related products. 
Novaprosports store offers relatively low and competitive prices without compromising quality. We focus on providing you value for money without the high markups commonly seen in tents and hiking gear by more prominent, well-known brands. In addition, our supportive customer care will also help you with any queries or information you may want answers to. 
You will have an outdoor adventure unlike any other shopping at the Novaprosports store. Shop your new compact and best hiking tent Australia at the Novaprosports store today and enjoy ultra-fast delivery to your door with one year warranty on all tents with 30-day hassle-free return service.
 RELATED BLOGS & ARTICLES on Ultralight Tents
This article will uncover the details regarding a double-walled tent and state their benefits and drawbacks.
This article will explain things you must know about our Mongar Hiking Tent.
Our article shows how to clean a tent the right way so it'll be ready to go the next time adventure calls.
There are many options to choose from, and hence you should be able to make the perfect choice for yourself.
Let's talk about these fabrics in detail and map out their advantages.
We're going to bring you through everything you need to know about guylines, and understand the correct way of setting up guylines to keep your tent strong and sturdy.
We have put together this article to help you save some time and choose the right tent for your next hike.
The Cloud Up 2 Hiking Tent is an ultralight hiking tent falling under the "hiking tents below 2kg" category. Let's jump in!
These features are just a summary and not comprehensive, and our tents offer more than what we state. Our article is here to help you if you have any other queries!
The Illumina X is Novapro Sport's special edition of curated ultralight tent direct from the factory to consumer. Our Ultralight tent features tents weighing below 2kg in total packed size.
Frequently Asked Questions(FAQ)
What is an ultralight tent?
An ultralight tent is a tent that provides complete functionality with minimum weight. Manufacturers make it from lighter and more compact fabric, allowing it to be packed into a smaller space, easy to carry and mobility, and lightweight, which is perfectly suitable for backpacking. It doesn't only help you save up energy but also enjoy your outdoor adventure without the annoyance of extra weight on your shoulders.
What is the difference between a regular tent and an ultralight tent?
Differences between regular tents and ultralight tents: (1) Ultralight tents are more for backpacking, so they only fit 1-2 person. Regular tents can have up to 4 people. (2) Most ultralight tents are made of Nylon because of their high flexibility, stretchability and lightweight, while regular tents are made of polyester. (3) Ultralight tents are for 3 and 4 seasons and are compatible with mild snow, while regular tents are only for 3 seasons and not compatible with snow. (4) Both types have double layers, but ultralight tents are more compact than regular tents. (5) Ultralight tents are lighter in both total pack weight and minimum trail weight.
What else should I bring on a backpacking or hiking trip?
Things you should bring on a backpacking or hiking trip: (1) Backpack: you should be looking for an ultralight backpack that weighs only around 1.7 KG with a load range of 40-55 litres. (2) Tent: opt for ultralight tents, which weigh around 1.3 KG. Sleeping Bag: choose down sleeping bags because they are lightweight and have a similar temperature rating to synthetic bags. (3) Wool socks: they are light, breathable and naturally fight odours. (4) Clothes: bring in lightweight synthetic clothes and avoid cotton ones. (5) Opt for trail runners instead of heavier hiking boots. (6) Bring in an ultralight foldable stove for cooking.